Hello, lovely.
My name is Marija, I'm from Serbia and I'm 17 years young.
I was born at 2nd January 1996 and my sign is Capricorn.
I'm in relationship with Igor since October 3, 2012.


My favourites songs atm are The road to Mandalay, Lights off, Runaway and Somewhere only we know.
I adore watching movies Titanic, The Notebook and Leon the proffessional.


I'm really into decorating my room.
I've read all the books that sisters Bronte had written and my favourite one is Vilette. :3
I really love tea.


So what kind of person I am?
This is what I think about myself
Hm.
I talk a lot and I fight a lot (huh, didn't expect?)
Yeah, people really annoy me and I don't know how to shut up when I start.
I'm very stubborn and you won't convince me of anything.


I hate hate hate mess! I just want everything to be clean.
I'm very righteous and I'll always defend weeker.
I have big interesting in astrology, I know a lot about it, and it's important to me.


I'm not moody. I cnahge my moods rarely, but when I do it, that's it. I can be really depresive and when I'm in love it lasts for years.
I don't like big changes.
Especially in my room.
I'd like to travel. Prague, Paris, London, Amsterdam, Perth, America.
I wish, I wish, I wish I was dryad.
Gosh, I just adore forests!



I'm so so so so so in love with Kurt Cobain. It's more obssesion. I listen to all Nirvana's songs, I know everything about him and his death.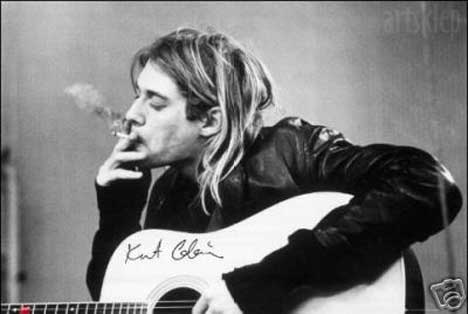 This my favourite place in this ugly town. It's adorable.


I have 5 brothers and 1 sister and I adore them. :))
My mom once got to 14th question in "Who wants to be a millionaire" and I'm so proud.